To get ready for my 50K, I finally got a pair of trail running shoes. Basically I got tired of having cold and wet feet using my regular running shoes as I would step in some left over patches of snow and sopping wet muddy ground trying to absorb the melting snow.
It was interesting how tough the sole was. Trail running shoes are designed to keep you feet dry and handle any rocks, henceforth a rock protection plate.
I opted for the Saucony Peregrine 4 because they were similar to my Saucony Mirage 2. My feet were not use to the larger lugs designed for traction on slippery fields.
Click on the shoe to save!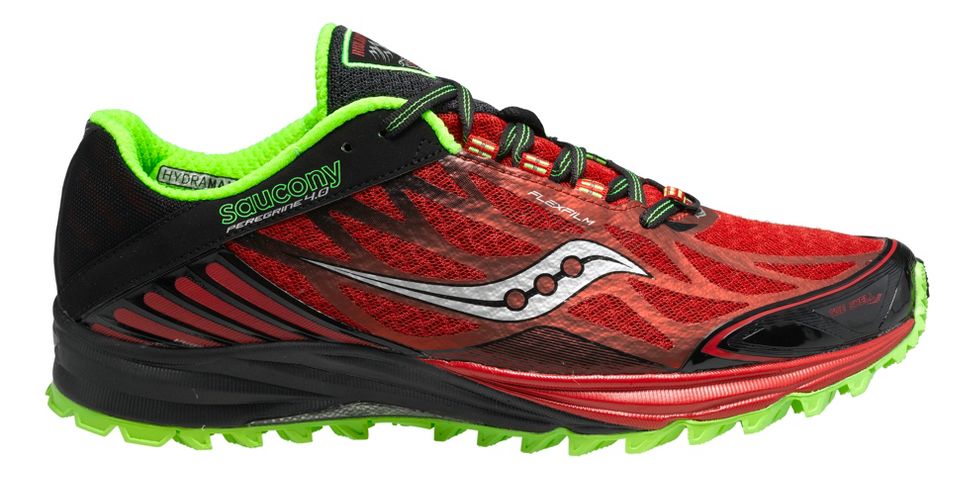 .